Systems, while not the answer to everything, can certainly be one of those things that brings a great sense of control to your business.
The trick is creating them in such a way that:
1. They work,
2. People use them,
3. You can keep them updated and relevant.
And doing those three is not always easy.
For us and many of our clients, we've been using Trello successfully to achieve all three points above. In this video, I walk you through how we are using and that may give you some ideas how it may work for you.
Don't forget to download the Master Systems Checklist below – and if you need help designing systems that are unique to your business – give us a shout.
We welcome any comments or questions. Enjoy!
Cheers
Jamie
Download the Checklist!
Sign up to download your copy of the Master Systems Checklist!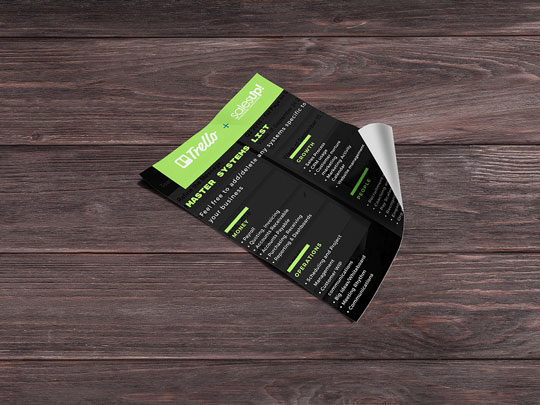 Thanks! Check your email for a confirmation link! Be sure to check your junk mail if you don't receive it in the next few minutes 🙂
Join the 700+ Entrepreneurs who have already discovered the secret to a better business...
Sign up for our Business Nutrition Newsletter and Get FREE tips and tools to ensure your business is healthy, progressive and ready to compete.
Awesome! You're all signed up to receive the next edition of Business Nutrition! In the meantime, let us direct you to the Business Nutrition content so you can get all caught up...