business coach & mindset mentor
get BIG RESULTS for your BUSINESS & sleep better at night
"I went from working 60 to 36 hours per week." - Sheryl Bender
"Follow-up and accountability has led to massive changes in our business" - Mark Trent
"The skills and approaches Jamie offers will help you transform your business." - Warren Coughlin
Places you'll find our business coaching advice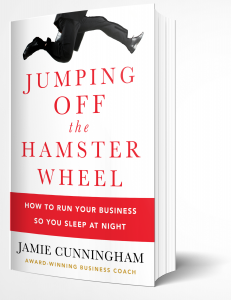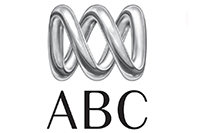 spinning your wheels and not getting anywhere?
business coaching helps you:

achieve growth
Create more growth, control the growth you have or regain lost ground through principles that help you make the right decisions. Learn how to scale properly.

make more money
Strengthen cash flow, create a profit-first budget and create lasting wealth. We teach you to know your numbers in a way that allows results.

learn online
We know business owners don't have time. That's why we skip all the stuff you don't need and help you focus on the things you need to learn to get results.

market better
From attracting customers to setting the right price, our easy tools help you focus on the marketing and sales strategies that will work for you.

take a holiday
Build a business that lets you take a day off (or a whole holiday) without worry and stress. Rediscover the reason you began your business in the first place.

build the right team
Your work already has a culture. We help you refine it so that it works for you - not the other way around.

Focus your energy
The biggest hurdle for success is mindset. As business owners ALL of you is in your business. We'll help you focus your mindset to make better decisions.
work smarter
Set up processes that are perfectly customized for you; and allow you to work smarter and get results. Do more with less time and still get the wins you want.
Our business coaching is a no-judgment zone. we're here to help you succeed.
Does Your Company Need
Business Coaching?
unlock your potential, whether you're in Australia or across the globe

one-on-one Business coaching
The Results you want with individual
guidance and support from Jamie
A full review of your business.
Identification of your top issues and a detailed plan of how to solve them.
A host of proven tools and training to help you fill knowledge gaps and make better business decisions.
Anytime access to Jamie directly for support and guidance as well as regular sessions based on needs.
Full Human Resources support and compliance by our in-house Certified HR practitioner.
Quarterly financial review.
Accountability, understanding and leadership guidance when you need it most.

Monthly worldwide virtual sessions focusing on goals and accountability
Gain a seat in an accountability power group that's sole goal is to make sure you reach yours.
Dedicated online support for burning questions you have about your business.
Monthly training or group sessions that build on the award-winning business coaching that SalesUp! is known for.
Better networking that takes your needs into account.
Proven business strategy that you can customize for your needs, and lifetime access to the tools to get it done.

Get professional development, done at your pace, designed around your busy schedule
6-Module Marketing Mastery course complete with video training, workbooks and a toolbox of templates to take your marketing to the next level.
3 Financial Mastery Programs to up your financial acumen and understand the key financial drivers affecting your business.
Business Nutrition – free online business development topics in short, easy to digest segments.
Flexible options that allow you to take part in an entire course or just a few modules to help you fill knowledge gaps.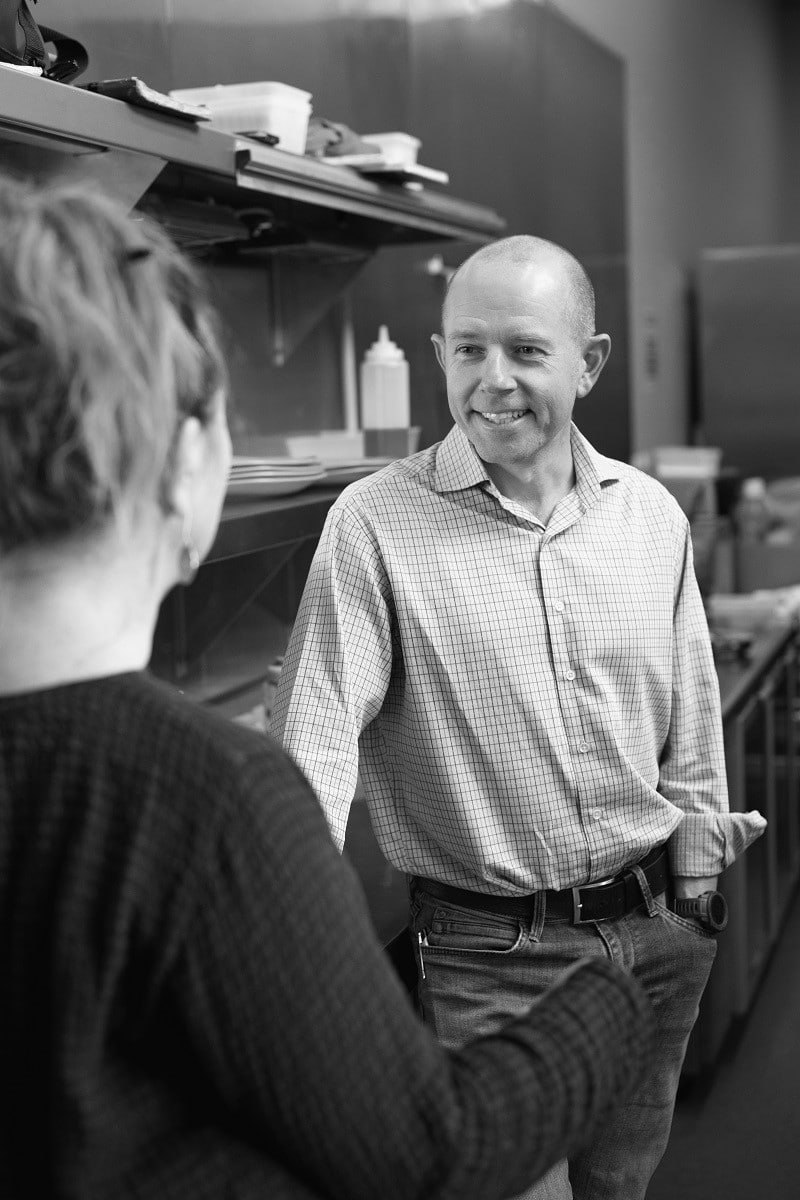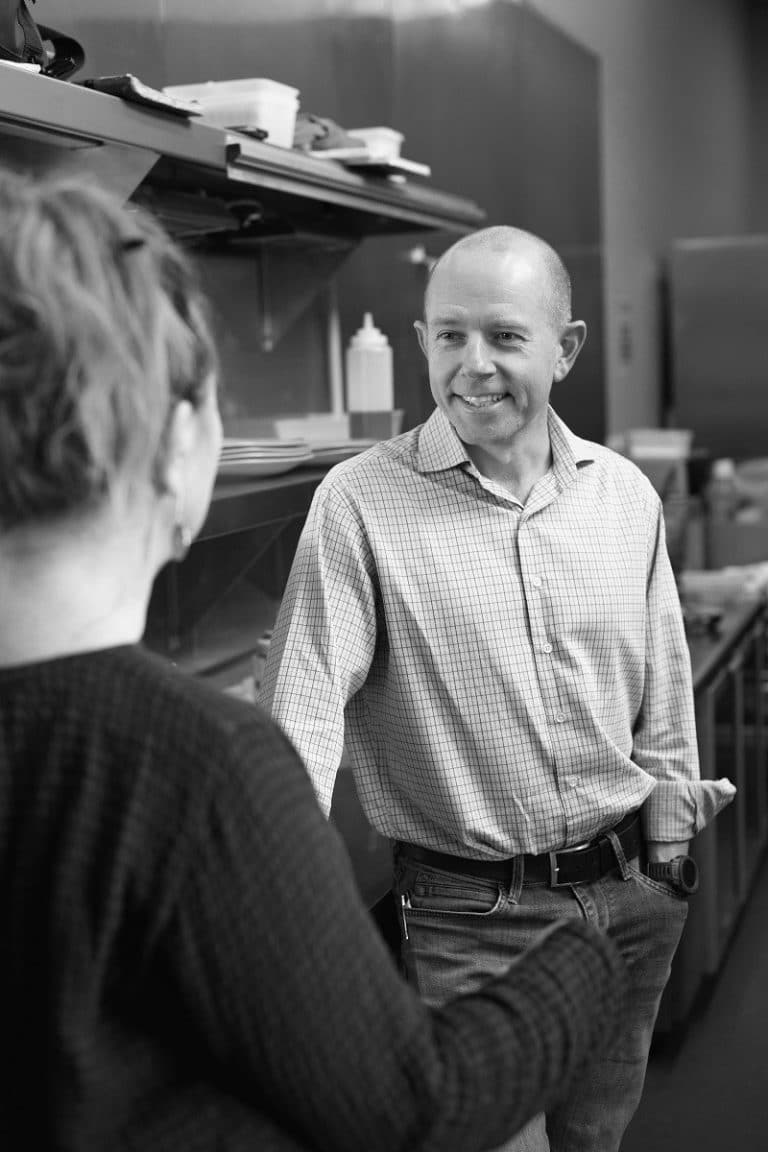 I'M jamie cunningham, YOUR BUSINESS cOACH & MENTOR
A client of mine once said that working with me was like finding the light switch in a pitch-black room. It was the best compliment I've ever received. Business coaching allows me to use my experience as a global business owner and award-winning business coach to help people find their way when they aren't quite sure what the next step to success looks like and teach them to harness stable growth. 
It's why I wrote Jumping off the Hamster Wheel and regularly advise business owners through the media. Helping people sleep better at night is the core goal that drives our mission at SalesUp!, and we've developed the best team to deliver on that mission from our Business Coaching Headquarters near Albury-Wodonga and our Satellite office in Canada. Learn more about me here.
From Beechworth, the Gold Coast and Albury-Wodonga, Australia to Ontario, Canada and even California we are proud to help diverse business owners do better work, with more money in their pocket and less stress in their lives.
We've dramatically changed our cash flow. Where we used to be into our line of credit by a massive amount, now we are in the positive by an equal amount. We did this by Jamie helping us with small changes in our purchasing process and training staff. We also developed specific measures of success that allow our team to know how to make the right decisions.​
Our investment in marketing is down but our results are up. It's hard to argue with that. Even with my existing knowledge of business, and marketing particularly, it has been extremely helpful to have someone to bounce ideas off and help me see my blind spots. Jamie's style is assertive yet empathetic. He makes sure we are getting results but does it in a way that makes it fun.
Jamie literally walks with you. He is a mentor, teacher, and cheerleader. He wants nothing more than to see you succeed. As a family-owned and operated business, we face unique challenges in achieving our vision of a successful ongoing, profitable enterprise. Working with Jamie has raised the bar of our success. As most small business owners know, it is challenging to find the time to focus "on" growing your business because we are so caught up in the day-to-day tasks. Having Jamie on board ensures that we schedule this all-important work into our day.
READY to make BIG
THINGS HAPPEN?
Stay up to date with info that makes you a better entrepreneur
the latest from the business blog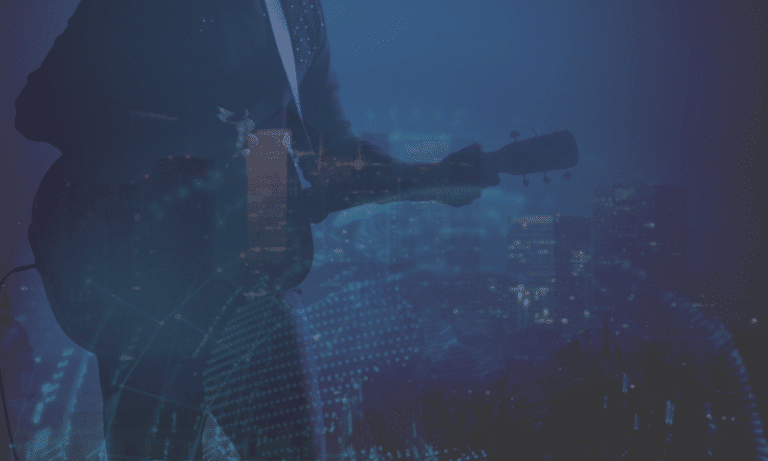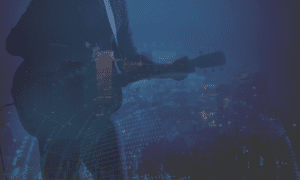 Master the Basics, and Innovate Like a Rockstar!
Read More »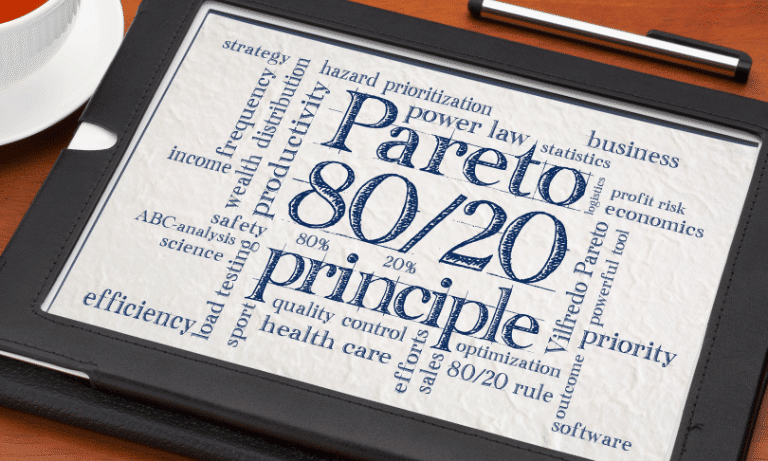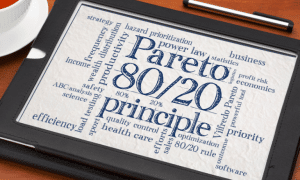 We all know that understanding your target audience is super important, but identifying your 'ideal' customer can also bring fantastic rewards. Let me introduce you
Read More »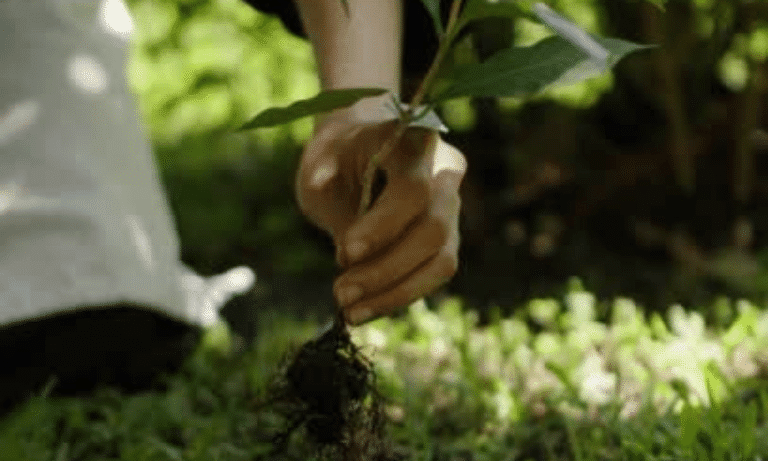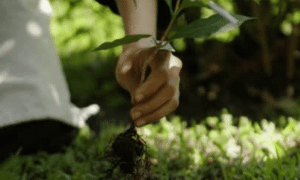 As a small business owner, you know that your employees are the lifeblood of your company, so it makes sense that without a dedicated and
Read More »
A global Business Coaching Firm With Local Focus
We may be a virtual coaching firm, but we still make house calls. Here's where you'll find us