CHOOSE YOUR OWN PATH TO BUSINESS SUCCESS
Most businesses never achieve the level of success they knew they were capable of when they started . . .until now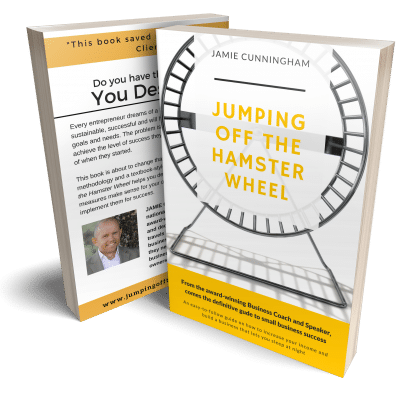 This book is changing the face of professional development. With easy to understand methodology and a textbook-style approach, Jumping off the Hamster Wheel helps you decide which critical business measures make sense for your organization, and helps you implement them for success. It's business coaching lite..and it's for everyone.
Here's what's inside: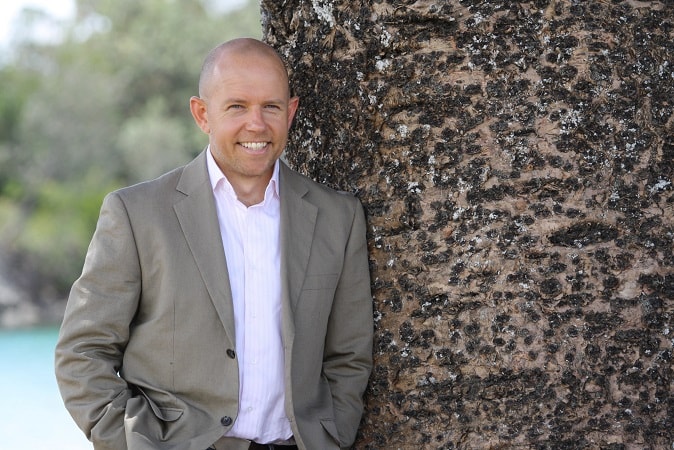 JAMIE CUNNINGHAM is a multi-national entrepreneur, speaker, award-winning business coach and dedicated family man, who travels the world to ensure business owners have the skills they need to create sustainable businesses that grow and give owners the freedom to thrive. His debut book turns the traditional business-book market on its head by taking every spec of knowledge he has obtained while turning great businesses into successful ones and providing a pick-and-choose roadmap, designed for business owners to learn at their own pace (and in a customized way) based on their needs.
Join the 700+ Entrepreneurs who have already discovered the secret to a better business...
Sign up for our Business Nutrition Newsletter and Get FREE tips and tools to ensure your business is healthy, progressive and ready to compete.
Awesome! You're all signed up to receive the next edition of Business Nutrition! In the meantime, let us direct you to the Business Nutrition content so you can get all caught up...